---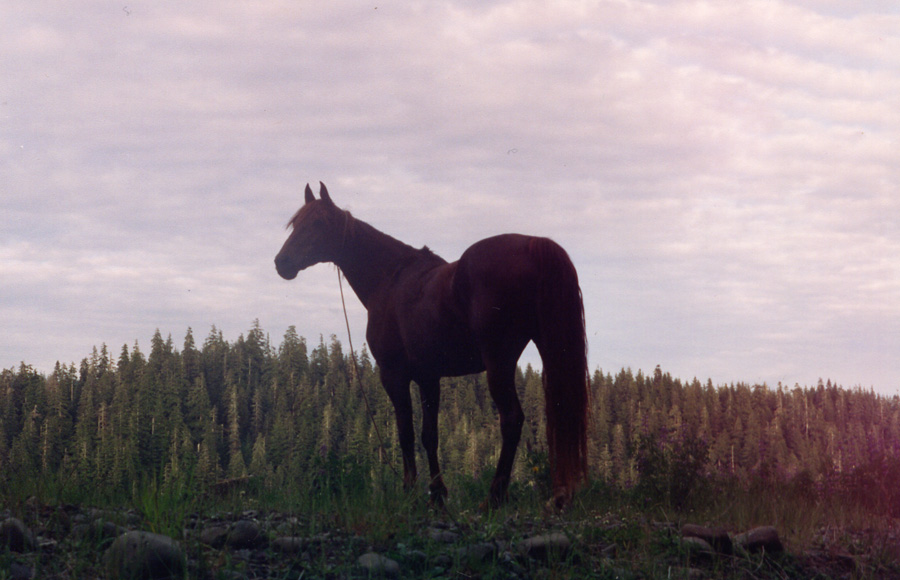 I think we solidified the plan sometime in California. The plan was for us to split up, for good this time. We finally faced the fact that our interests were completely different and we would be better off traveling solo. We decided to separate in Washington. If I had to do it all over again, I would have split up sooner. I really enjoyed traveling alone with my horse. I could go where ever I wanted, camp where ever I wanted, etc. - no worries.

The reason why we wanted to separate in Washington was because Cuchullaine O'Reily lived there and we were on our way to meet him and take a short break. He tracked us down while we were travelling in California. He was, and still is, a long-distance horse travel enthuseist. He himself road a horse through Pakistan. He is the brains behind The Longrider's Guild. He and his wife, Basha, have created an outstanding website devoted to long-distance horse travel. A tremendous amount of research, over 20 years, has gone into its making. I am humbly honored to be a part of it.

After staying with Cuchullaine for a couple of weeks, we had itchy feet to continue along our now divided trail. When the time came, Dawn and I just simply rode away - in the direction of the Olympic National Park. I was exhilerated! I had traveled solo before, but now I was a seasoned longrider of three years.

My first destination was Port Townsend, located on the upper eastern most point of Washington's Olympic Peninsula. I met some wonderful people there, among them a woman who built her own wooden boat and sailed around the world in it for 5 years! I also met a boat captain and his family, and a wonderful woman who accomodated my horse and I, and who I dubbed "Auntie-Grandma". I stayed for about a month. Port Townsend became my favorite town in all of the United States.

Port Townsend, with a new friend.